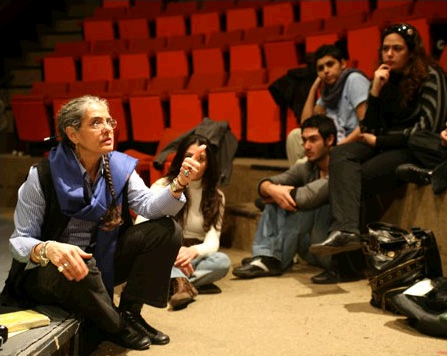 Lebanese American University (LAU) is on a journey, with the destination being recognition of our University as a world-class institution. It is an ambitious undertaking, and we know we have a challenging path ahead of us.
In 2007 LAU began making major strides along this road when we began our first-ever comprehensive campaign. Over the course of this fundraising initiative we inaugurated our School of Medicine and School of Nursing, earned U.S. accreditation of our academic programs, secured millions of dollars for student financial aid, and reached our financial goal a full year ahead of schedule.
The title of that fundraising effort, "The Legacy and the Promise," was inspirational to us. It reminded us at every turn that our alumni, students, professors, administrators and donors are part of an unbroken chain of dedicated individuals − reaching back to our founder Sarah Huntington Smith − who share a vision of what American education can mean for current and future generations of young people and what it can mean for the future of a prosperous, stable Lebanon. Our campaign title also kept us aware that we have promises to keep to those who have entrusted the University to our care.
But, "The Legacy and the Promise" has taken us only part of the way to our destination. We must now turn our efforts to consolidating the progress we've made and bringing a new focus to academics – the heart of any great university.
With this in mind, the University community has come together over the past two years to create a new vision for LAU. The result has been the creation and adoption of the "Strategic Plan: 2011 – 2016." This document has become our roadmap to academic excellence. The pillars of the Strategic Plan all directly relate to building and furthering academic excellence at LAU, recognizing that this is the path to becoming a world-class institution.
However, many of the goals set forth in the Strategic Plan can only be accomplished with the application of significant financial resources. Thus, we now are embarking on a new $100 million Comprehensive Campaign that will provide the resources needed to implement our Strategic Plan. Set forth in the following pages are the programs and projects that, when implemented, will make our Strategic Plan a reality. By securing the financial resources required to meet these goals, LAU will move to a new level of academic superiority and complete a substantial portion of our journey toward excellence. We also understand that success in this comprehensive fundraising campaign will require us to find new reserves of dedication and resources within ourselves and to secure unprecedented levels of assistance from our alumni and friends.
Because this new campaign extends "The Legacy and the Promise" that began in 2007, we have chosen to say that, with this comprehensive campaign, we are "Fulfilling the Promise." It is a promise we have made both to those who have gone before us and to those who will come after us.
As the American poet Robert Frost wrote: …But I have promises to keep,
And miles to go before I sleep,
And miles to go before I sleep.
As we continue toward our destination of excellence, we ask you, as a friend of LAU, to read this Case Statement and contemplate what accomplishing the goals described in these pages would mean to the future of our University, our students and Lebanon. Then, please consider what you can do to assist us in Fulfilling the Promise.