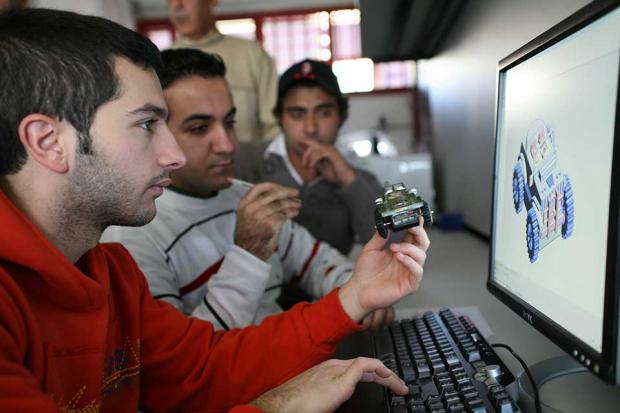 Financial aid programs are a fundamental part of LAU. We are committed to providing excellent education based on ability, not ability to pay.
The University takes pride in having a diverse student body. Thanks to support from our benefactors, LAU was able to provide $15 million in scholarships and financial assistance in 2012. Around 30 percent of all students at LAU receive some form of scholarship, work/aid grant or loan, enabling the most talented students to enroll regardless of their financial circumstances. LAU's 2011-2016 strategic plan commits the University to increasing scholarship funds: It has set aside $18.8 million for scholarships and other assistance in 2013.
Without the help of donors, many of our students might never have been able to matriculate. Sustained donor support is critical to reducing the burden of debt on our graduates.
An endowed scholarship, bearing the donor's name, can be created beginning at $50,000.
An endowed scholarship that fully pays the tuition of a medical student on an annual basis can be established from $500,000.
Scholarships are valuable ways for donors to make a distinctive contribution to LAU's academic mission, transform the life of a student, and empower the University to attract the best and brightest students. If you want to provide better life opportunities to LAU students, please make a gift today.