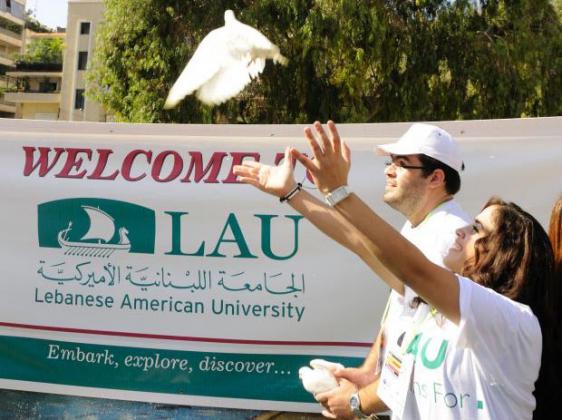 The Institute for Peace and Justice Education (IPJE) was founded at LAU in 1997 to advance peace, justice and human rights education in the region. It promotes non-violent dialogue and civic responsibility among students and faculty.
In 2001, the IPJE became part of a consortium of international university-based peace education institutes with partners in the U.S., Japan, the Philippines and Argentina. The consortium is an initiative of the Global Campaign for Peace Education launched by the Hague Appeal for Peace.
In a world divided by hatred and misunderstanding, the need for dialogue, acceptance and socially responsible resolution of injustice has seldom been greater. LAU is proud of its university-wide engagement in peace-building, nonviolent communication and diplomacy. The University's 2011-2016 strategic plan is committed to strengthening LAU's leadership role in conflict resolution, mediation and peace studies.
In such a politically volatile region, the IPJE plays a critical role in promoting nonviolent communication and conflict resolution. The Institute symbolizes LAU's overall efforts to nurture agents of hope; graduates who uphold the principled notions of service, justice, inclusiveness and understanding in both professional and personal capacities. Individuals with training in peace and justice education are increasingly sought by employers, particularly in government and the development sector. At the moment however, the IPJE lacks the funds to fully realize its mandate. The IPJE's director currently works on a volunteer basis, managing Institute responsibilities with a normal teaching load.
Financial support to the Institute can secure LAU's standing at the forefront of this vital field and position the university as the torchbearer of peace and justice education across the Middle East. As such, we invite philanthropists committed to creating global citizens with negotiation, conflict resolution and human rights skills to lend their gracious support to the Institute.