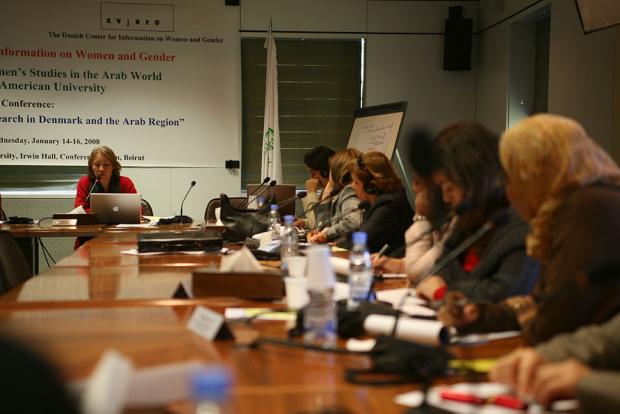 Founded in 1973, the Institute for Women's Studies in the Arab World (IWSAW) is the region's oldest establishment devoted to academic research on women and gender relations. Its history is closely intertwined with that of the first women's college in the Middle East, the American Junior College for Women (AJCW). After educating women for half a century and becoming coeducational in 1973, AJCW developed into the Beirut College for Women and then Beirut University College, before being permanently renamed LAU in 1994.
In line with its unique heritage, the University's 2011-2016 strategic plan is committed to strengthening gender perspectives across all disciplines and programs. LAU is likewise committed to gender equality in employment opportunities: Out of 302 full-time faculty members, an impressive 42 percent are women. Women constitute 51.85 percent of the University's 511 full-time staff members, while roughly 48 percent of the student body is female.
As one of the most renowned gender studies institutes in the Arab world, IWSAW plays a central role in promoting women's human rights through research, teaching, development projects, conferences and international partnerships. LAU is proud of IWSAW and its university-wide engagement in advancing women's standing in Lebanese, Arab and global society. Individuals with training in women's and gender studies are increasingly sought by employers in diverse fields, ranging from international organizations to finance, industry and government. 
In a region where many universities shy away from exploring gender, IWSAW is helping integrate gender issues across LAU's entire undergraduate curriculum, as well as instituting a new one-year Master's degree in Gender Studies from 2013. 
Gifts to IWSAW will firmly secure LAU's standing in the forefront of this important field and fortify our role as the leader in women's rights and gender equality across the Middle East.